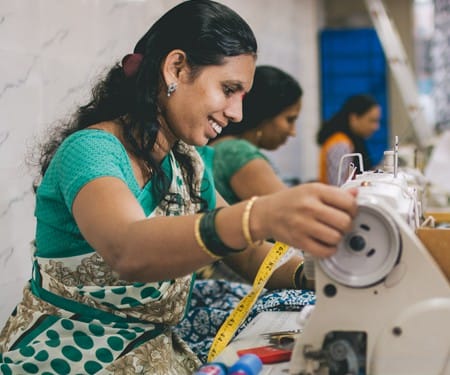 Fair Trade Apparel Manufacturing
Ethical production. Dependable results.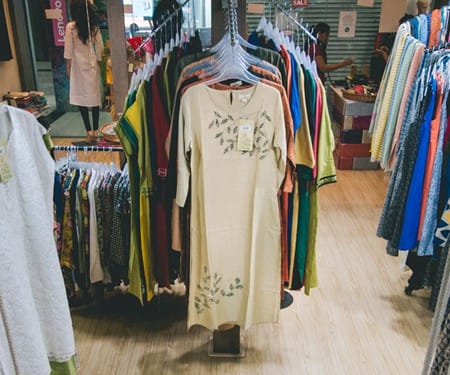 Fair Trade Shops
Buy clothing, handicrafts and gifts in Mumbai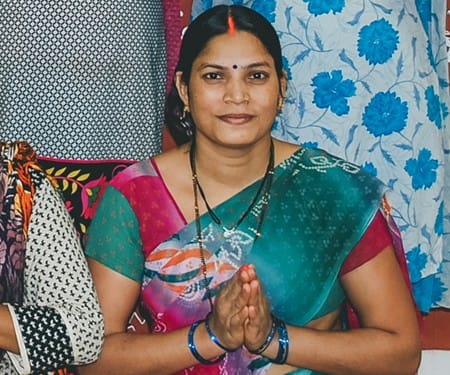 Empowering women since 1984
Sustainable, self-reliant communities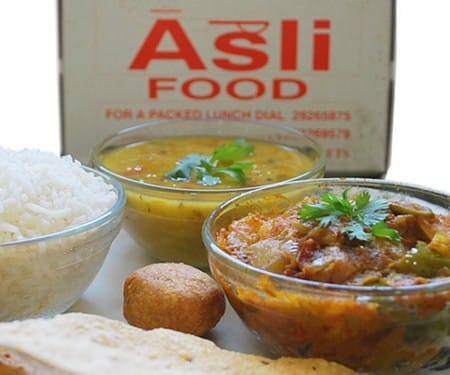 Asli Food Lunch Deliveries
Ethical garment manufacturing, handicrafts and more...
Looking for affordable, world-class, Fair Trade apparel manufacturing? Whether you're a startup or an established apparel brand, you've come to the right place! 
We are a social enterprise based in Mumbai, India. Our mission is to empower disadvantaged women. Our commitment is to provide you quality products you can count on.
Manufacturing experience with a global reach
You've worked hard on your designs, now it's time to put them into production. You want a quality result that's delivered on time and you want to know people aren't being exploited in your supply chain.
Backed by decades of experience with bag and garment manufacturing, Creative Handicrafts is an excellent choice! Whether your next project is big or small, the professional design and production team will make sure you get the results you need.
Independently audited facilities give you confidence products are being ethically produced. We are certified as both a Fair Trade Guaranteed organization and a GOTS compliant organic apparel manufacturer.
Delighted customers in Europe, USA, Japan, India and beyond, rely on us for their manufacturing needs. Year after year, they keep coming back. We know you'll love your Creative Handicrafts experience too.







They consistently meet our sampling timeline and delivery schedule. If issues arise, they communicate well and come up with good solutions.
Guilt-free Fair Trade shopping choices